Bespoke and Replicated Floor Systems
Our bespoke service enables us to offer an unrivalled range of high quality finishes including, but not limited to porcelain, stone, marble, rubber, metal checker-plate, hardwoods, carpet tiles and panels constructed from glass.

The beauty of these floors, not only being aesthetically pleasing, enable full access to the floor void – ideal for areas such as receptions, boardrooms, tea-points and meeting rooms. With over 25 yearsexperience we have dealt with many raised flooring systems that have now become obsolete.

Many facilities managers struggle to find replacements when reconfiguring office layouts but we are able to replicate any type of wood core panel and can even offer some re-furbished panels such as Tate.

Our service enables a cost effective alternative solution to replacement of the entire system, we can also offer non-standard sizes and formats.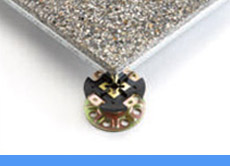 Some of the systems we can reproduce include: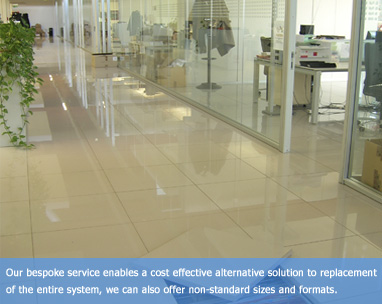 Call Us: +44 207 729 5299
Email Us: info@rafcuk.co.uk
Address
137-139 Whitecross Street, London, EC1Y 8JL
Email Address
info@rafcuk.co.uk
Phone Number
Support: +44 207 729 5299